Nail Tutorial
" I MELT YOU DOWN LIKE ICE CREAM"
This nail design is inspired by HyunA's new song - ice cream! Mad love the MV cause its full of happiness.
Ice cream is happiness.
"my dimond ring, so bling bling"
You'll need A LOT of colours for this, really, no joke.
Things you'll need:
1. Light pink
2. White
3. Platinum pearl
4. Pastel blue
5. Pink
6. Pastel mint
7. Pastel yellow
8. Black
9. Orange
10. Peach
11. Red
12. Chestnut
13. Turquoise
14. Dotting tool
Really a lot right? I never lie to you hahahaa
THUMB - light pink
INDEX - white
MIDDLE - platinum pearl
RING - pastel blue
PINKY - pink
INDEX FINGER
draw leopard prints using pink, pastel yellow and turquoise (: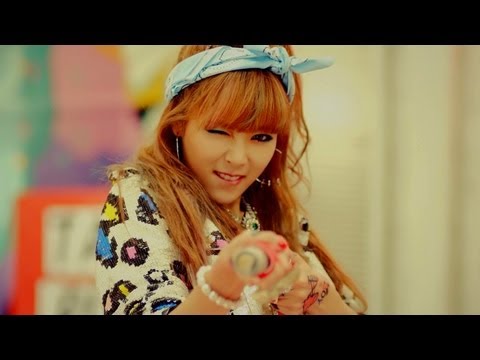 inspired by hyuna's blazer/jacket/coat
MIDDLE FINGER
draw a star using orange. then draw the spade. start with an upside down heart shape & join with a triangle.
inspired by her eye tattoo
RING FINGER
draw a mickey mouse head using black by drawing filled circles
inspired by her headband
THUMB
1. using a darker shade of pink, draw circles
2. using peach, draw a triangle
3. using pastel yellow, randomly draw a shape of a cloud like thing
4. add a little pastel mint on top, dot it with chestnut as the 'chocolate chips' and red dot as 'cherry' plus a stick on top using chestnut again.
inspired by this cover
Make a melting effect on the pinky nail, top coat & you're done!
Have fun 4Nias :D
XOXO